November 8, 2012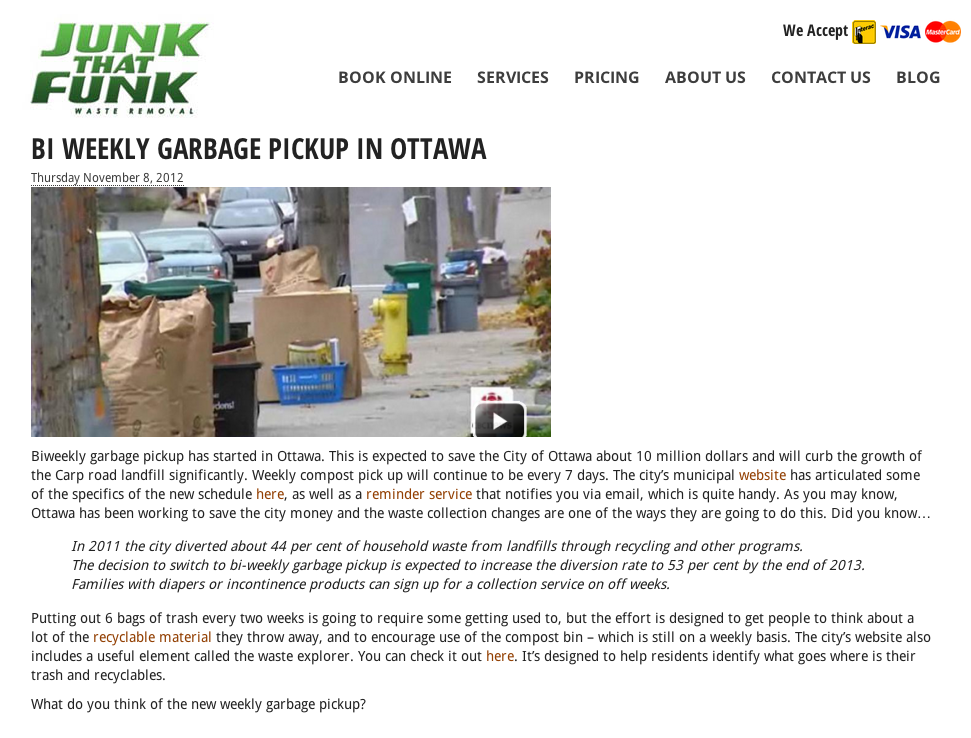 Just caught this post from local junk removal company – Junk That Funk – a fantastic company to work with if you're looking to get rid of some of your household rubbish and junk. They're local, and we think they're one the smartest and most environmentally conscious local businesses who do E-Waste removal. They price based on volume and weight, and work with a variety of local partners to curb what ends up going to the landfill. They posted about the bi-weekly garbage pickup on their blog here:
http://junkthatfunk.com/bi-weekly-garbage-pickup-in-ottawa/
Interesting stuff. The city's clearly trying to get people to think more about what ends up in the Carp road landfill. Some people might consider this an inconvenience. Some residents are embracing it. What do you think?