April 6, 2011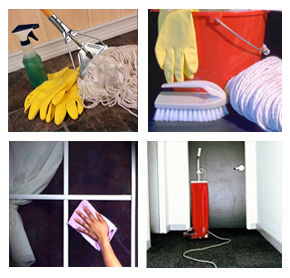 It's important that they do a good job, but there's more to it than just that. There are other factors important to consider.
Hiring Practices and Criminal Background Checks on Staff: Does the agency or cleaning company do background checks on its employees to determine if a criminal record exists? Service personnel are entering your home and have access to more than just your personal property. Increasingly, identity theft is becoming a common issue.  Check out this link from the Consumerist. Also, there's something to be said for a company who compensates their employees well and treats them fairly.
Insurance: Any agency or company should provide proof of liability insurance. Things happen. The cleaner could be vacuuming when the cord inadvertently pulls over an expensive table, or the maid could accidentally spill cleaning solution on the carpet. Does the company's insurance provide coverage for your loss? If the maid falls down the stairs or off a stepladder, does the firm hold worker's compensation insurance? Making sure that the hiring firm has the appropriate insurances, based on provincial law, will give you peace of mind. If you are hiring a private cleaner, he is less likely to hold this level of insurance and you will need to decide if you can accept any potential losses that occur in your home.
Bonding: A bonded company has secured funds to cover potential losses due to theft. A bonded employee is someone who has undergone an in-depth background check and is deemed by the bonding company to be worth insuring. If that person does end up stealing from you, you can be compensated.
Staff changes and Schedule? If you are going through a private company, the cleaners it sends may rotate and you may not get the same person each week. If consistency is important to you, then you will want to make sure to address it with whoever you're considering for the job. Having the same staff member(s) cleaning your home creates familiarity, and facilitates meeting your expectations.
Contractual Agreement: If you're not happy with a cleaning, does the company or individual you work for have a guarantee in place to address this? Is a return service that guarantees your satisfaction included?
These are all important things to consider when choosing which route you're going to go. Choosing a housekeeper or a maid is not like buying a car or other item. A level of comfort and a clear understanding of not only your expectations, but what you're receiving for your money is essential in ensuring that a relationship is started off the right way. As one of Ottawa's premier house cleaning and maid services, we wanted to state what we think are the considerations to be made. You can read how we address each of these items in our Why Choose Us section. Contact us to schedule a booking for your house cleaning or request a quote.