October 11, 2010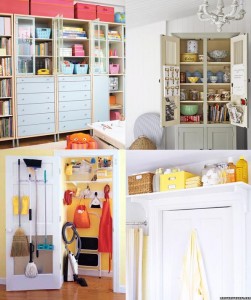 There's a process to professional house cleaning – one that enables us to do our job in the quickest amount of time while simultaneously maximizing on effectiveness in the killing of bacteria and germs. There's also a series of details that we're very conscious of when we do our job. We think it's important to illustrate the steps that we follow and to let you know what kind of specifics we take into account when working on your home.
Assessment: A key stage in the process. With frequency cleanings, we start the relationship off with the client with an in home assessment. We gauge what your expectations are right from the beginning. A commonly missed area over the fridge? Pesky area behind the couch that's been bugging you? We learn about what you expect before doing our job. We offer in home assessment (we come to you) if you're considering frequency visits and scheduling.
Schedule: We start every job like this. Once we arrive, we set out a schedule and assess the required areas that need to be done. We set a time goal for completion based on the hours allotted by the client.
One area at a time: Cleaning multiple areas at once is not something we feel creates a focus on a single space for cleanliness. From disinfecting to tidying, we centralize our efforts either collectively or individually (if only one of our team members has been deployed to your home), on giving a single space at a time a 100% work over. Top to bottom, back to front. Moving room to room doing this is the most effective way to ensure that our cleanliness standards are achieved.
If It Retains – Vacuum: We have a policy of vacuuming anything that retains pet fur, hair, or dust particles. Whether it's window pane, a throw rug, carpet floor, bathroom floor, or under your bed.
The Twenty Point Inspection Checklist: We created our 20 point inspection as a means to ensure that everything is in good order when done, and achieves the standards we've set out.
Questions? Ask us by contacting us or request an estimate.