July 19, 2010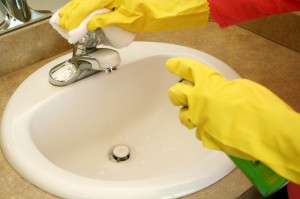 Tip: Deciding on a house cleaning service is not a choice that should be made hastily.
An individual or individuals are entering your home and you need to trust them. Consumers should not only be looking for a sense of whether the company they are considering can adequately perform house cleaning services, they should also be looking for the company's philosophy on it's staff . In a recent national survey of Canadian insurance companies, over 35% of domestic claims come from commercial cleaning companies. The survey also concluded that most cleaning service companies are underinsured – protecting themselves from theft and/or damage of company property but not covering their customers adequately. In order to be bonded as a cleaning service in Canada, it is unnecessary to perform criminal background checks on one's employees – therefore, the responsibility lies on the employer to perform the neccessary checks on an employee prior to allowing them to work in a customer's home. This is a startling fact. As far as we're concerned… this should be the number one question asked to a company you are considering, and it's wrong to think that every company claiming to be a cleaning organization is in fact checking this.
Another thing we recommend to consumers is to ask if the products used by a company they are considering are safe commercial cleaners. You'd be surprised at the number of standard store bought cleaning products that contain harmful chemical elements. Bleach is one of the worst. It is possible to achieve a commercial grade clean through products that are 100% when used in the home and that have no harmful effects on the environment. Ask.
References – don't hesitate to ask for them. Gauging the professionalism of an organization beyond the testimonials they post to their web site is a good way to determine who's good and who's not. Good organizations will seek that feedback to provide to new potential customers when and if asked and they'll also have current or past customers to readily provide as references.
What other things do you look for? Leave us a comment and share some of your stories.